Builder & Adventurer Steve Fassbinder (aka "Doom") Joins Ambassador Team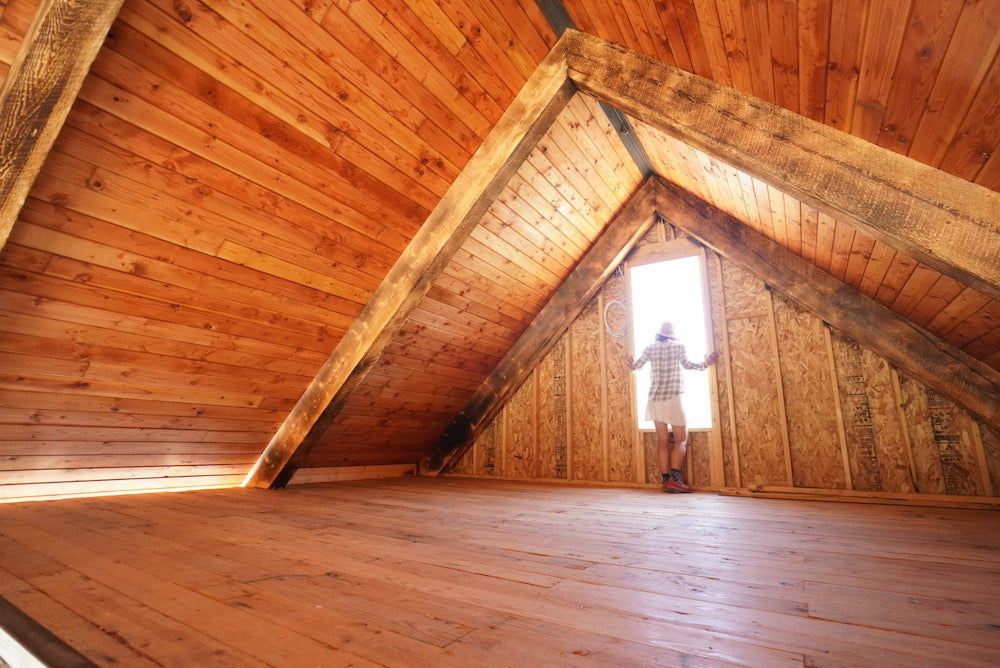 Steve Fassbinder, known as Doom to his friends, is a multi-sport adventurer, photographer and builder of container homes, among other things. Read about Liz Sampey, Jon Yazzie and Nick Trehearne, members of our ambassador team!
Titan Straps Ambassador Team
Adventure photographer, singlespeed 24-hour hall of famer, author of The Bikeraft Guide, ground-breaking multi-sport adventurer, small business owner, builder of container homes, welder… What doesn't Steve Fassbinder (aka "Doom") do? Sit around drinking coffee.

Doom fills his long days with movement. He spent the last two years building a container home on his 35-acre plot of high desert land in Southwest Colorado, a project he'd waited his whole life to do. During breaks he'd carve out mountain bike trails on the hills and across the arroyos of his property. He and his wife now have two miles of trails weaving through their pinyon-juniper forests. The duo takes their dog, Saddle, on multiple rides daily.

But Doom has spent 90 percent of last two years, during the pandemic, building his new home from scratch. He constructed "most" of the project using repurposed materials from Colorado and as far away as Virginia, Tennessee and Kansas. You can follow the build from the beginning on the new @titanstraps_construction Instagram page.
Doom's Advice for People Wanting to Build Their Own Container Home?
Start collecting materials now!

"I collected materials for 12 years--lumber, pieces of steel, even a rich person's used kitchen," he explains. "I knew I would use it for something some day, not necessarily that I'd build a home from scratch." 
His goal? To do a remodel or add to something he already owned. He actually didn't imagine he'd be able to build something radical in a radical place. But with luck and finding the right life partner, he was able to build a house and a life at Scullbinder Ranch. The property is nestled between Mesa Verde National Park and the Ute Mountain Ute Tribal Park, on the Mancos River.

"It's 30 minutes from town, in the middle of nowhere," says Doom. "You can't even see it from the road. It's a dream come true for someone like me. I love the solitude and adventure of it. And I also love sharing it with people."

Doom and his wife run a multi-sport adventure guide service, and Scullbinder Ranch serves as their basecamp.
"Adventure is actually how I became familiar with Titan Straps," Doom explains. "I used them constantly throughout the build, but I started using them for my bikerafting adventures around the world. And we regularly use them for clients, specifically to strap bikes onto our packrafts." (Learn more about bikerafting and bikerafting equipment on our blog. We published a chapter from Doom's book, The Bikeraft Guide, spring 2022).
The crew at Titan Straps sat down with Doom recently to ask him about the Scullbinder Ranch build and his future plans for the house and property.
Q&A With Doom
Where did this all start—the build at Scullbinder Ranch?
My partner, Lizzy, moved here from the Front Range. She was looking for a property on a river, but was finding nothing affordable with any acreage. One day she showed me a property online on the Mancos River. I immediately recognized the small cabin in the first photo that popped up. I had done a packrafting mission on the Mancos many years prior and had paddled by the cabin. At the time I thought to myself, "Wow, that is the coolest property in all of Montezuma County." We went to look at it the next day, and we closed a few months later. "Scullbinder" is a compilation of my last name, Fassbinder, and my wife's last name, Scully.
Did you imagine you'd ever build a house on the property?
Yes. But I didn't have a vision for it until I started designing the place we ultimately built. I brainstormed with a friend who owns a construction company, Mark, about using containers. And I brought those ideas to another architect friend, Matt. He sent me a drawing of a barn he had designed, a very rough sketch of what we ultimately built. But it was a shape to look at. It was a good starting point, and it was a melding of both Mark's and Matt's thoughts and my day dreams. You've got to have a starting point.
You had never build a home from scratch before, let alone a home you'd live in. In what ways did it feel daunting? Exciting?
It felt daunting in every single possible way other than the hands-on physical work, carpentry, etc that I already knew. Especially daunting was the plumbing, electrical and all the mechanical systems I am not familiar with. YouTube videos and drinking a lot of beer helped me overcome my fears! And I let my wonderful wife take care of some of the stresses around getting money for the damn thing.

On the other hand, I also have a lot of building experience. So I could use the knowledge that I had and apply it to the other trades that I wasn't super familiar with. Because really it's like problem solving. Every single bit of a project like this is problem solving.
What were the biggest problems or challenges you confronted?
Running plumbing through the containers was a challenge, and having to cut out a lot of steel in the containers and then reinforce those cutouts, doors, windows, etc. I also had to learn how to weld, which was ultimately one of my favorite parts of the project.

Another big challenge is that we are off grid, so we had to run the whole project off a generator. We also didn't have running water, and that was a major obstacle because I poured all my own concrete.

Home Depot is an hour away, one way, and so when you're doing all those trades that you're not familiar with, solar, electrical, etc… basically everything. You always need something you don't have, and so anytime you forgot something critical you just had to move on to a different project. I had to plan trips to town.
What was the most exciting opportunity with building your own container home?
Learning how to weld and learning a new trade. I did a lot of steel work on the project, a lot of metal fabrication on site. You can fab anything you want if you know how to weld, such as make a tool you don't have, right there. Working with wood is amazing. It's what I've always done. But being able to fabricate steel at your will is incredible. I made the stairs, the ladder to the loft, the collar tie detail (i.e. the support that holds the house… it tensions the roof basically).
What parts of the project did you farm out?
The majority of the electrical, the well pump install, and plumbing manifold system/hot water heater and some light duty manual labor here and there.
Did you have others help with the build?
The biggest help was having our friend Lars there for six weeks during the pandemic. He helped me do the majority of the framing and get the house dried in. He also helped me lift the big, 27-foot long glulam beams into place. One big challenge we faced was not having a crane at any point during the project to lift any of the large, heavy things like the big beams and really heavy glulams. I got a Genie lift for the beams, which is a hand crank lift. It was just $60 a day. And then we just built the trusses into place, which is more difficult than building on the ground and lifting later, but we didn't have a choice.
How much of the materials are repurposed?
It's really hard to say, but the whole roof system and ceiling and foam insulation. One hundred percent of that is repurposed. The entire wood floor upstairs was drop-offs from a large install in Telluride, Colorado, plus the beams, joists, ceiling… pretty much everything in the loft. The whole kitchen, counter tops and some appliances were repurposed from a condo in Telluride.

The three 20-foot containers were also repurposed, every single door and half the windows. The solar panels were also repurposed, plus everything in the downstairs bathrooms, all the big wood timbers, some cabinetry downstairs, the sinks, many of the light fixtures, the ceiling fan and probably a ton of other stuff I'm forgetting.
What is one of the most interesting stories behind the repurposed materials?
The ceiling and insulation are from Lizzy's mom's house in Virginia (see featured image to see the beauty of the pine they salvaged). She was tearing down her 45-year old a-frame to build a new house on a property near Fredericksburg. She called and asked if we wanted to come get the 40-foot beams and tongue and groove slats of pine. It is really nice wood. So we drove out there, tore the house down, and took the wood and a bunch of insulation back to Colorado.
And you have flooring from Mama Cash's house?
On the way back home from Virginia, I stopped by various places in the Midwest to pick up old barn wood and other stuff. The floor upstairs in our loft comes from a remodel of Johnny Cash's mom's house. It was the house he lived in for five years before he died, where he recorded his last albums. I found the flooring on a Craig's list listing. They were advertising laminate flooring installed in the early 2000s from "Mama Cash's" house. When I picked up the material I was able to do a tour of the house. A carpenter and artist worked on the project for several years. He knew of me. He followed @republicofdoom on Instagram!
Why did you decide to build on containers?
It was an immediate place to store materials and tools that would be weather free and rodent free. Before I even began building I used them as storage. Then they became the structural foundation for the house. They are quick building blocks that can be thrown on piers, and then you can built directly on top of them.
How do you feel about building container homes?
I think they are a lot more complicated than people would want them to be. Everything you do has to be a custom fab thing. There are very few readily available products for containers, especially if your containers are repurposed, used and beat up like ours. They aren't square. You have to make everything custom that interacts with that container. They have their advantages and disadvantages.
What has been most rewarding about the build?
Watching the house take its shape as we framed and dried it in was really rewarding. It doesn't take that long before the shape becomes obvious. I also felt pretty elated the first time we turned on a light switch with the off grid solar system. After that, the next huge thing was turning on the faucet. Watching water come out and go down the drain system was exciting. It had been a crux for me because drain systems are hard. You can't screw them up. And you don't know if it works until you take a shit and it either backs up or goes down. It's hard to test. I mean I did test it. But if you're not an everyday plumber, you're just not quite sure until you use it.
What are you plans now with the Scullbinder container home?
To keep working on all the unfinished projects, which include enclosing the shop, pouring concrete for a small in-floor heating system, and setting up the solar hot water system. Plus, all the landscaping needs to be done. We're about 80 percent finished.
What is it like to have built your own home?
It is hugely satisfying. I can look at every single piece in the house and how it went together, who might have helped me. Every piece in there is part of me. It's an extension of me because I had so much to do with the building of it.
Would you do it again?
I would... but I don't want to, at least not for a little while.
In what ways did you use Titan Straps during the build?
I used Titan Straps mainly for lashing down stick material or material that comes in longer lengths to the rack on my truck: rebar, steel, pipes, conduit, PVC, rolls of things and ladders. Lashing anything of length to your ladder rack is so easy with Titan Straps. I also used them for all kinds of weird random stuff. I've strapped ladders to posts. I've used them to hold up elevation sticks, lash things on scaffolding, so much…
---