Titan Straps Launches New Ambassador Team Highlighting Bikepacker & Multi-Sport Adventurer Liz Sampey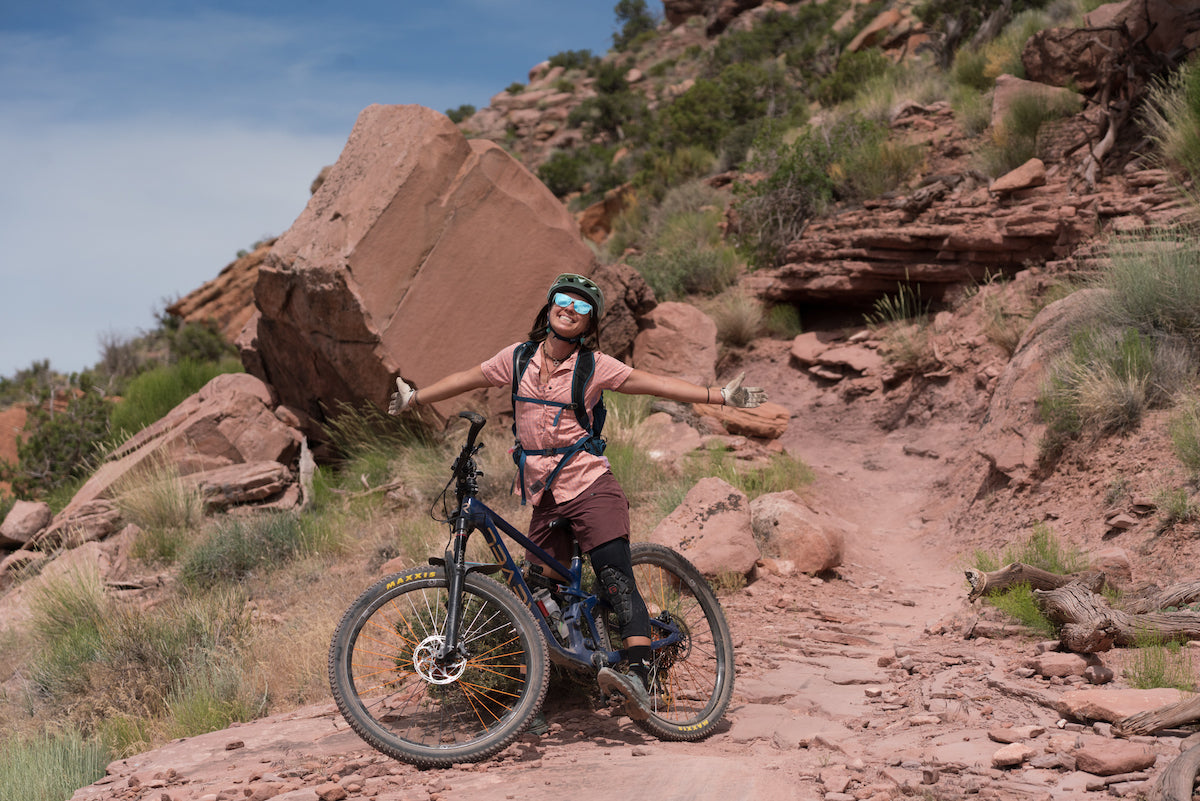 Press Release
April 19, 2022: Bozeman, Montana Company Features 1st Ambassador, Adventurer & Bikepacker Liz Sampey
Titan Straps announces its first ever Ambassador Team, comprising a diverse group of people selected for their passion for empowering others and their pioneering efforts in human-powered, multi-sport adventures or work in the trades.

Titan Straps invited Dr. Eliza "Liz" Sampey to be the first ambassador. Two others will be announced later this year. And the Titan Straps crew plans to add more as the company grows. Read our Q&A with Liz!
"Because Titan Straps are such a versatile and utilitarian product, we decided to include a wider variety of ambassadors than most outdoor industry companies typically have," CEO and founder Cameron Lawson says. "But because the straps originated from a bikepacking-packrafting trip I did in the early 2010s, our first team member will be a bikepacker. We couldn't be more stoked to have Liz on board!"
Liz's Background
Liz has done humanitarian work in hurricane-ravaged Puerto Rico while on a bikepacking and packrafting circumnavigation of the island. She's pioneered new bikepacking routes in South America. And she holds the women's record on the Arizona Trail Race 750 (that's miles!), among many other things.
"She's a wildly creative adventurer, pairing sports on expeditions all over the world," Lawson adds. "She ski-rafts, does ultra bikepacking races and bikerafts on huge rivers like the Indus in Pakistan. And she has plans to do a really unique, cool adventure this summer that no one else has tried. We've promised to keep mum, so stay tuned. She's truly inspiring!"
Liz also contributes to the cycling community through her coaching and teaching efforts, adds Lizzy Scully, Titan Strap's new communications director.
"She's a great role model, as her personal journey has been fraught with hardship, most recently from a terrible head injury," Scully says. "But she's been open and transparent about her journey, inspiring others with her fortitude and positive attitude. She regularly says she's, 'not extraordinary.' But she leads a pretty extraordinary life."
Born From Adventure, Made for the Trades
From adventure, to construction, to everyday life, Titan Straps changed the way people thought about ski straps
In 2010, Cameron Lawson developed some prototype polyurethane straps like the standard skinny ski straps of old, but stronger, wider and more refined. He needed something more durable and safer for a 300-mile bikepacking and packrafting mission on Alaska's Lost Coast. His straps worked exceptionally well at securing his equipment to his packraft in choppy ocean swells and on his bike as he peddled across sandy beaches covered in baseball-sized cobbles. And the ease and quickness at which he could tighten, adjust and remove gear was unparalleled.
Cameron realized he had struck gold. Simple and highly effective, these utility straps had far-reaching applications. He started producing them en masse, giving them to adventurers, but also contractors, plumbers and electricians to field-test. People immediately wanted more. And Titan Straps was born. Learn more at www.titanstraps.com, or reach out to us below.
Contact
Lizzy Scully, Communications Director, 303-903-2768, lizzy@titanstraps.com
---